Stair Lifts Belleville, IL
Stair Lifts · Wheelchair Lifts · Patient Lifts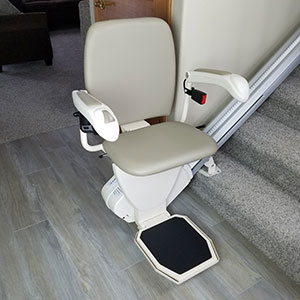 Stair lifts – often called chair lifts or stair chairs, make the stairs safer & easier.
Choose from new, used, or rental. We also handle curved & outdoor stair lifts.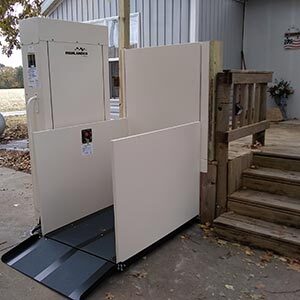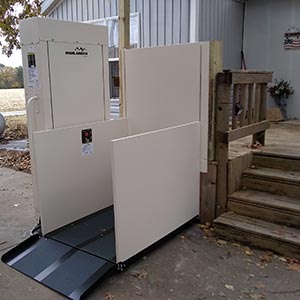 Wheelchair lifts are often referred to as platform lifts, vertical lifts, or VPLs.
Provide wheelchair access to a porch, deck, or raised entryway.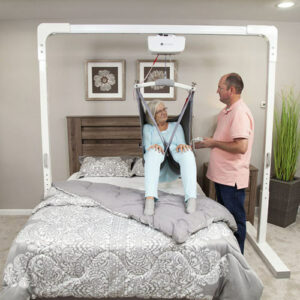 Patient lifts are designed to make transfers safe & easy.
Easily transfer between rooms, beds, wheelchairs, or other furniture.
Looking for a stair lift for your Belleville, IL home? We have been serving the Belleville area since 2007, providing stair lifts, wheelchair lifts, and patient lifts. Belleville serves as home for many who work at nearby Scott Air Force Base, and we enjoy meeting and working with all who call the area home. At Options HME Stair Lifts, we are located just 28 miles away in Highland, IL, meaning we are able to offer quick installations and prompt service after the sale.
Belleville has a great depth of history, which includes many older homes. We are able to install a stair lift or wheelchair lift in nearly any home, regardless of its age. We have experience working with both narrow and steep staircases, which is why we carry the narrowest stair lift on the market, the Harmar Pinnacle. If you enjoy your home in Belleville, we can help you stay in the home you love by making all levels of your home accessible again. Whether you need a stair lift for a single flight of stairs, stairs with a turn or landing, or access to an outdoor porch or deck, please contact us for your free, in-home consultation
To ensure you are satisfied with your stair lift, wheelchair lift, or patient lift, we provide a 1 Year Warranty on Labor in addition to the manufacturer's warranty on parts. We keep our service area small, so we can provide prompt and professional service to all of our current and future customers! Our factory trained installation specialists and service technicians are often in the Belleville area multiple times each week, working to provide you with the highest level of customer service. We are proud of the recommendations of our satisfied customers, like Joe M. from Belleville: "I purchased a stairlift and a vehicle attachment to tow my scooter.  I was most pleased with the excellent service and attention to detail given by both Jim Campbell and his son.  I recommend Options HME Stair Lifts without reservation."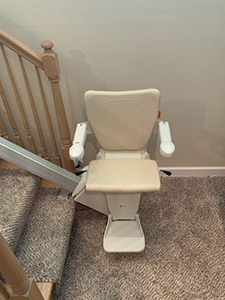 Belleville residents often ask us "which stair lift is best?" Owner, Jim Campbell, feels "the right stair lift for you is the one that best fits your needs. If you are looking for a long term solution, a new stair lift is often best, but we have a variety of models to choose from, so we can align your needs with your price range. We also carry used and rental stair lifts, if you are looking for a short term or more cost effective solution. We only provide stair lifts that both Options HME Stair Lifts and the manufacturer are able to confidently stand behind."
A little about us:
Options HME Stair Lifts is a family run business, located in Highland, IL. Jim Campbell founded Options HME Stair Lifts, because of the enjoyment he received from working at a home medical equipment company as a delivery/service technician during college. He now runs Options HME Stair Lifts with the help of his wife and three sons. His wife Tracy enjoys visiting the Art on the Square festival held each year in Belleville!