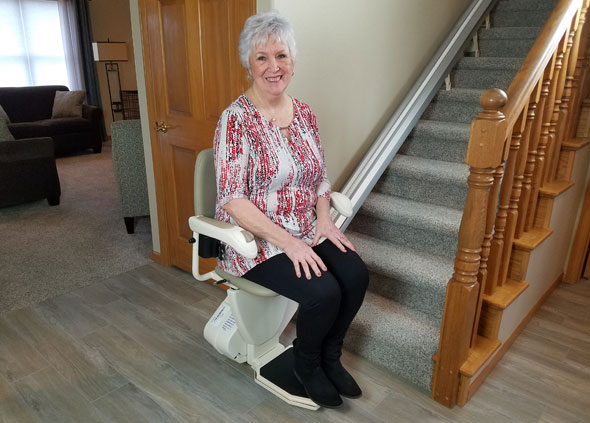 Options HME makes paying for your lift simple and affordable, with low monthly payments. With a wide selection of rates and terms, you are able to choose financing that fits your budget. 
Benefits of Financing a Your Lift
Simple – electronic application process
Affordable – low monthly payments (no early payoff penalty)
Efficient – approval in minutes
Timely – move forward with installation sooner rather than later
We want your stair lift, wheelchair lift, or patient lift to help you stay in the home you love without going over budget. Give us a call or send us a message to learn more about our financing options.
Whether you are interested in financing, renting, or purchasing a lift outright, we will work with you to find the best fit for your situation. If you have any questions, don't hesitate to give us a call at (618) 310-0086 or fill out the contact us form. Either way, we will answer your question promptly.